Bon appétit!
Your day is planned down to the minute. You're grateful if you get to squeeze in at least a couple of minutes to eat or for your afternoon coffee. We're ready to be your partner in any situation. Visit the Benada restaurant or the Lobby Bar, right here in the hotel. You've found your home base here, from an early morning breakfast through satisfying that late night hunger.
Benada Restaurant
Make eating an experience rather than just a daily necessity. Have the breakfast of your dreams. You'll see that you'll feel better all day.
Come for breakfast:
Mondays through Fridays from 6:00 a.m. to 10:00 a.m.
On weekends from 6:30 a.m. to 10:30 a.m.
Restaurant opening hours:
Mondays through Fridays from 6:00 p.m. to 10:00 p.m.
Closed on weekends
Please contact reception for the latest opening hours.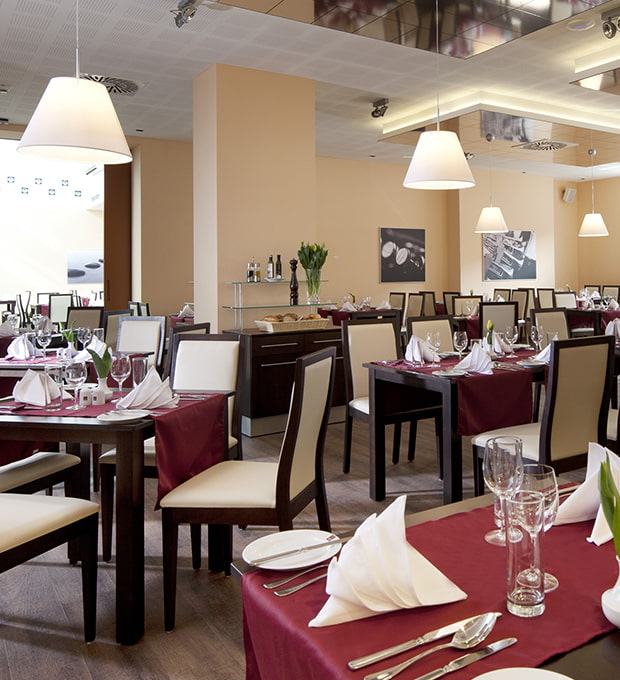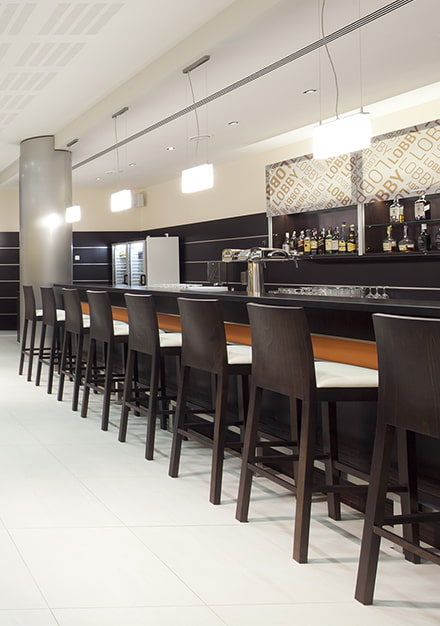 Lobby bar
Stop for a coffee or your favourite tea or drink. You'll see that you'll like it here, and might even want a small snack too. This will give you some time to gather your thoughts, arrange your schedule, and then get back to the daily hustle.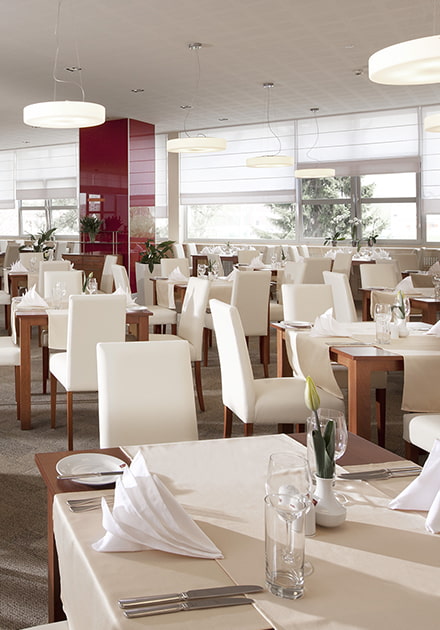 Veduta Restaurant
You've found a place for your important event. We'll open Veduta Restaurant solely for you. You'll have our undivided attention and a closed area for your conference guests, celebration, or other gathering. Don't hesitate to contact us, together we'll find the perfect solution for you.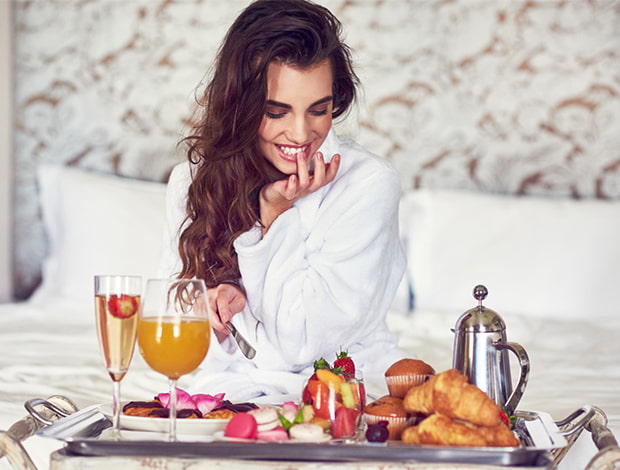 Room service
Order breakfast in bed. Satisfy that late⁠-⁠night hunger. There's no need to leave the warmth of your bed to have a bite to eat. Daily, morning from 6:00 a.m. to 10:00 a.m. (on weekends from 6:30 to 10:30) we will be happy to bring you anything from our breakfast buffet and in the evenings from Monday to Friday between 18.00 and 22.00 you can choose from our menu of dishes that we will bring directly to you.
Call us +420 596 702 832.
Room service is available when the restaurant is open. This service is subject to a charge of CZK 100.
Catering
Refreshments at events should not be underestimated. Leave it to us, we'll be happy to help out in terms of preparation and service. We provide comprehensive catering services to ensure your guests do not leave hungry. Would you prefer a buffet, cocktail party or do you have something else in mind? Family celebrations, corporate events, weddings, and parties will no longer be a headache
Call us +420 596 702 863 or write to sales.ccho@clarion‑hotels.cz.